You've been asking for it, and now ya got it!  Introducing KiltFu.com! You're official source for Scottish Ninjas merch!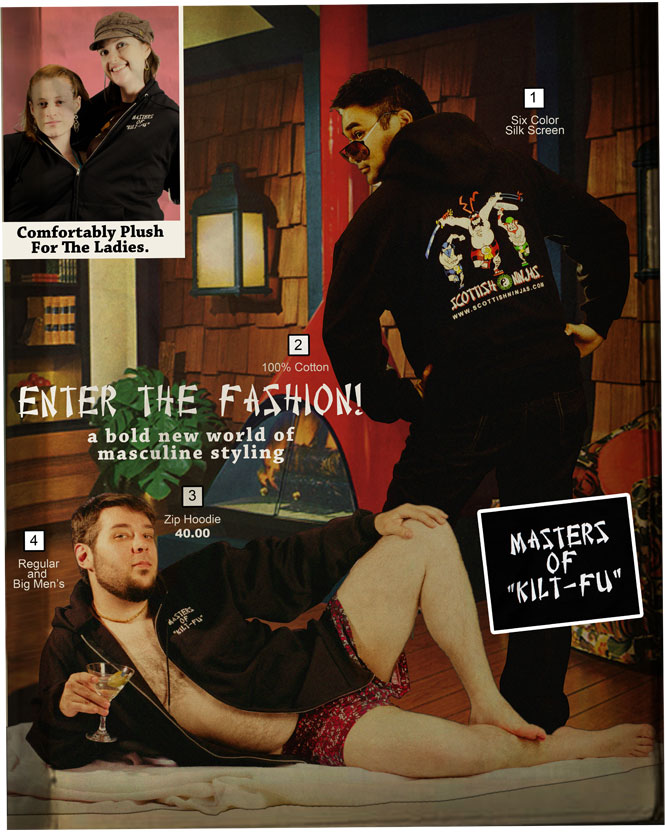 Since the earliest days of Scottish Ninjas, we have been hounded, even threatened by fans asking if merchandise was available.
"Where can I get a t-shirt?!"
"I'd totally get a hoodie!"
"I'd do anything for a haggis fanny pack….and I do mean…ANYTHING!"
Now it's all available for you at KiltFu.com! (except the haggis fanny pack).  There you will find a bounty of Scottish Ninjas apparel, as well as a few specialty items such as hockey jerseys and vinyl stickers.  We will also be adding new products in the future, such as art prints and possibly character busts… maybe even lunch boxes…with an optional whisky thermos? The options are limitless!

So head on over to Kilt-Fu and take a wee peek under the kilt at the big load of goodies we have to offer!