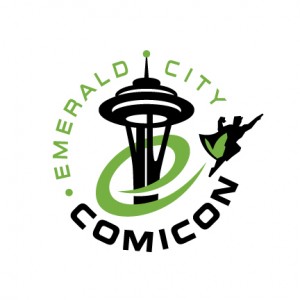 One week from today, the 10th annual Emerald City Comicon will be taking place and we are pleased to announce that the Scottish Ninjas will have a booth at the con! 
There, we will be screening our past animation as well as exclusive never before seen footage from our new full length episode in the works! 
We'll also have Kilt-Fu merch available.  This includes everything from our online store, plus an exclusive art print and brand new kilt-fu t-shirts not currently online.  These new shirts are available in both men and women sizes this time around!

So come on by and say hi! You could even get a sketch from the creators if you ask real nice!  We'll be at booth L-05.  Just look for the giant Scottish Ninjas banner and plaid green table cloth.