Say hello to the new voice behind Lachlan!  Actor/comedian/broadcaster extraordinaire, Kieron Elliott!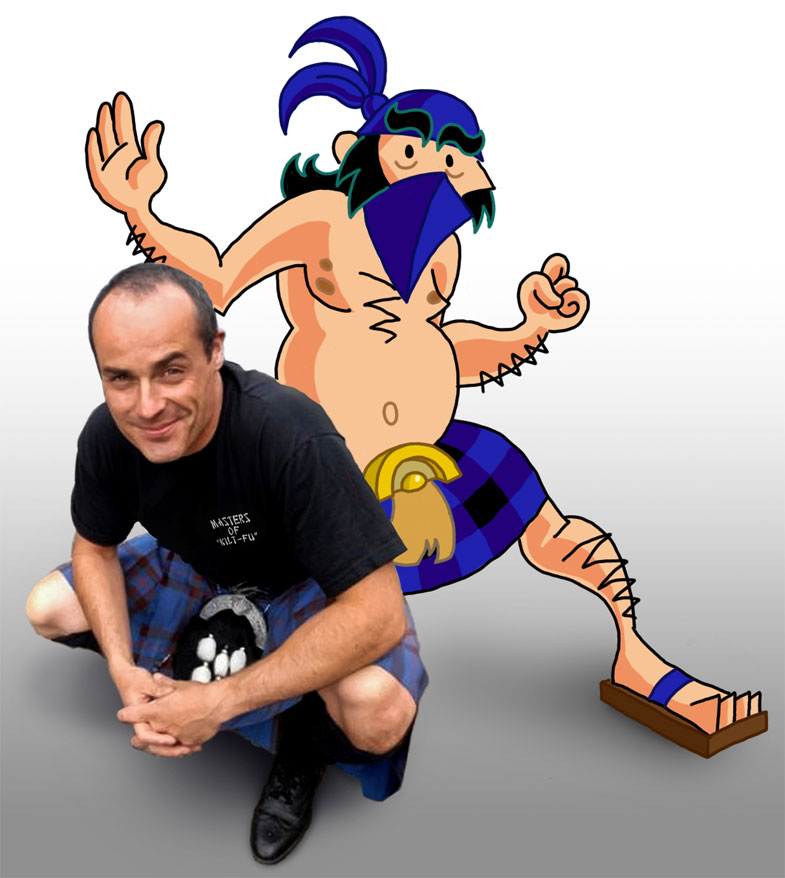 We are super excited to announce that Kieron Elliott will be the new voice of Lachlan.  At first glance, you may recognize Kieron not as a Scottish Ninja, but as a Scottish genie from the Kellogg's ad campaigns.
But most of the public will know Kieron from Spike TV's "Deadliest Warrior" where he hosts "The Aftermath" and was also the William Wallace expert in season 1.
Besides his work in front of the camera, Kieron is also a master behind the mic as well.  He was the award winning host of the weekday morning show for Rock Radio Scotland and helped launch the UK's first classic rock radio station on FM.  He's also done voice work for "How To Train Your Dragon", "Sir Billi" with Sean Connery & more.  
Kieron will be making is debut in our new animated short, premiering next week! 
We are excited to add Kieron's talents to our tasty haggis, making our comedy that much more delicious.
posted by Beau in
News
and have
Comments Off

on BIG ANNOUNCEMENT!: Meet the NEW voice of Lachlan!