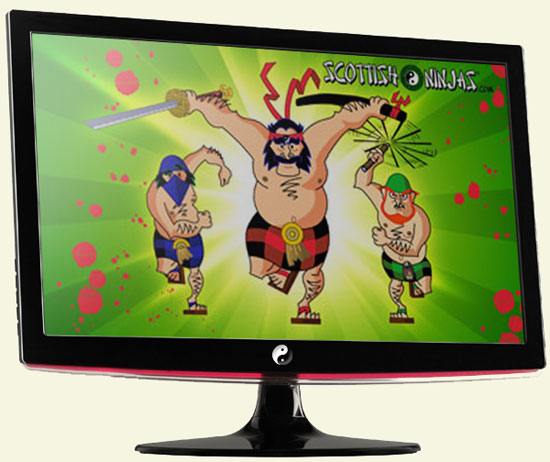 We have a new "Downloads" section on our website.  There you'll find all sorts of free Scottish Ninjas goodies (not to be confused with the kind under the kilt.  That requires a paid subscription).
Right now we are offering Scottish Ninjas wallpaper for your desktop in two different styles.  As time goes on, we plan on adding more variety of things.
Feel free to leave a comment (or twitter us) with any requests for things you'd like to see in the downloads section.