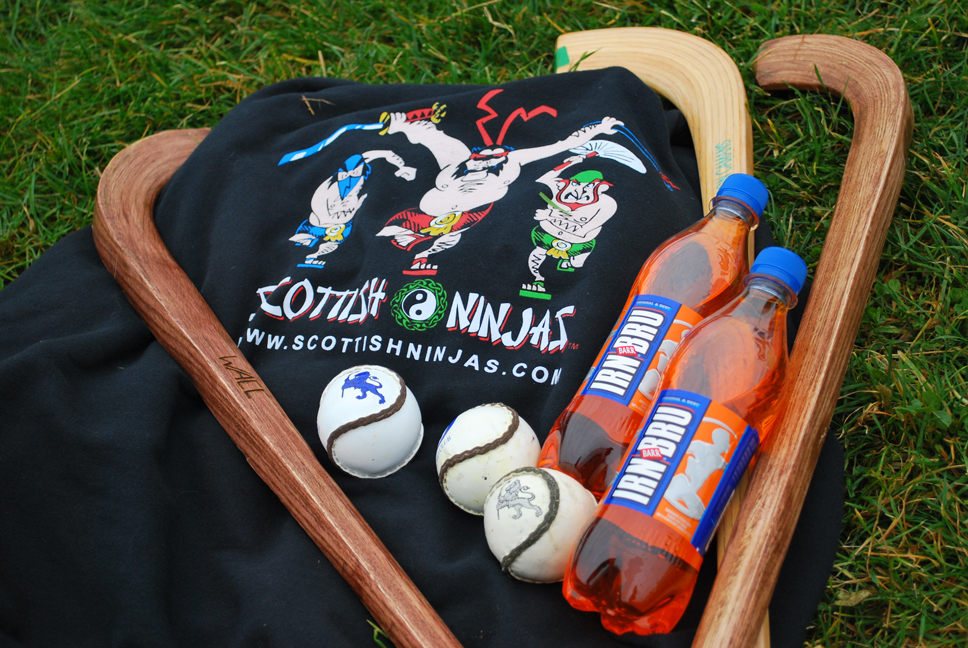 Washington Camanachd Club (WACC), the only shinty club in Seattle, had a special shinty workshop recently and were kind enough to invite the creators of Scottish Ninjas™.  We of course couldn't come empty handed, so we brought a cooler full of Irn-Bru for the players to enjoy.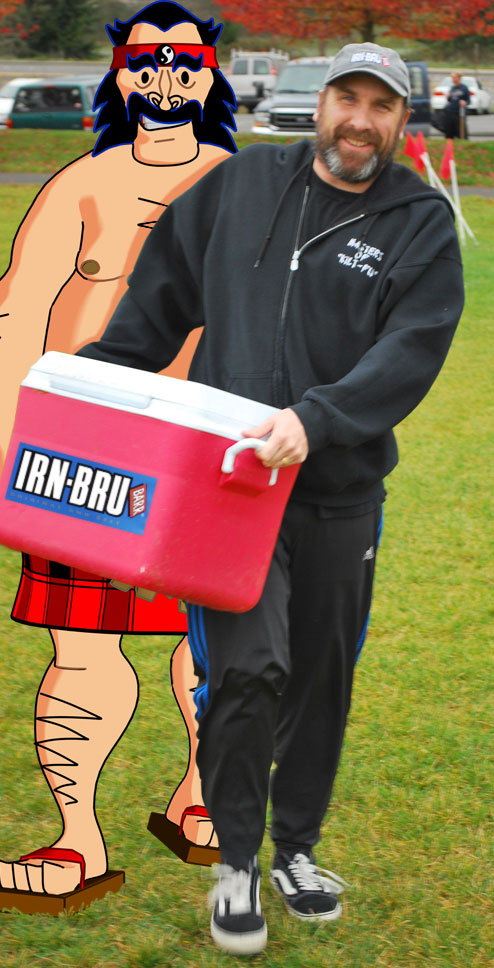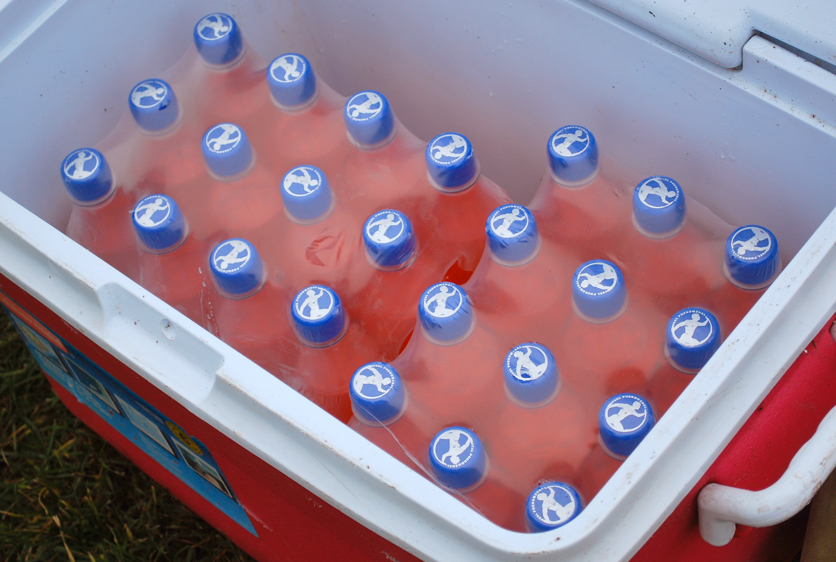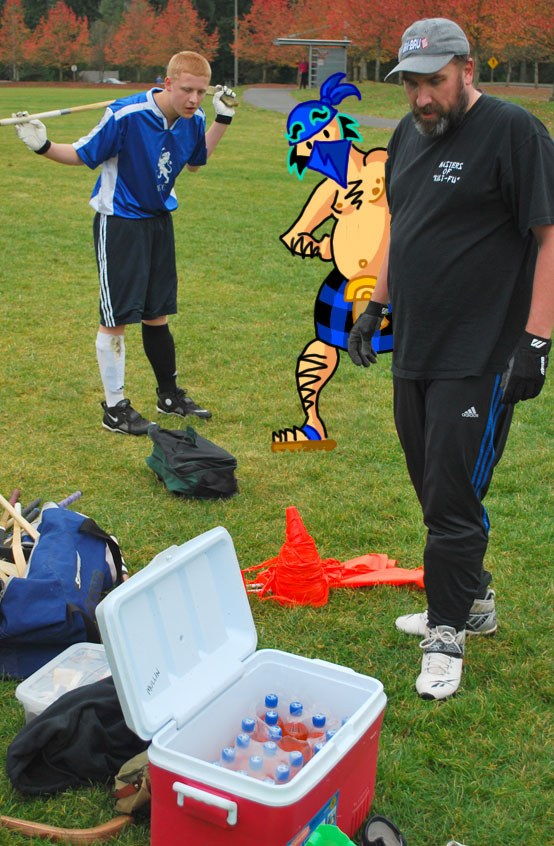 Michael Bentley, leader and founder of the first shinty club in North America (NCCC) (left) and WACC President Steve Aitchison shares their knowledge and experience.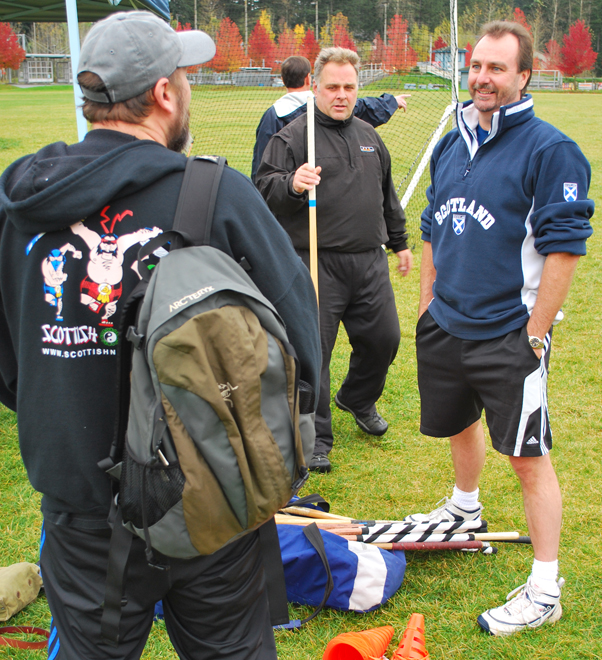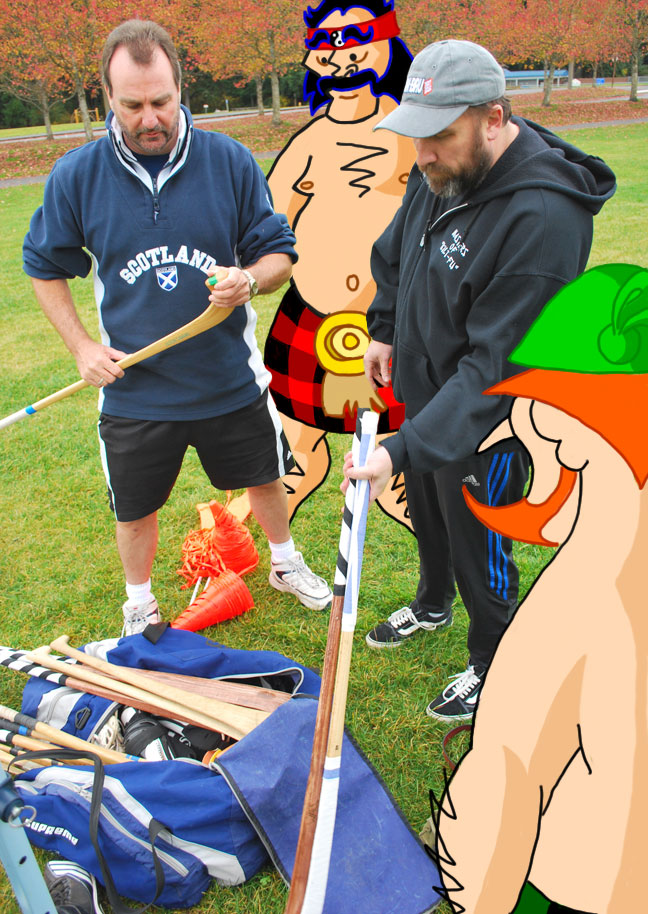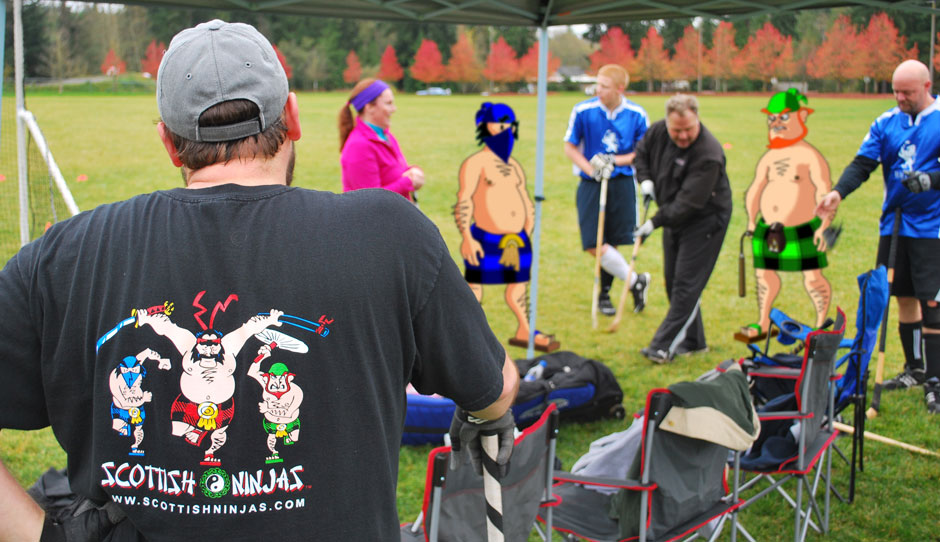 When it was all said and done, everyone left sweaty, a little bruised, and totally refreshed!  Thanks to WACC, Irn-Bru, and The Scottish Ninjas!