2010 has been an amazing year for Scottish Ninjas.
February was the first big month of 2010.  First off, we had finally come out of the hung-over fog left behind from New Years.  On top of that, we finished the 20 minute pilot episode and had it printed to DVD.  All our hard work was  ready to be shown to the world.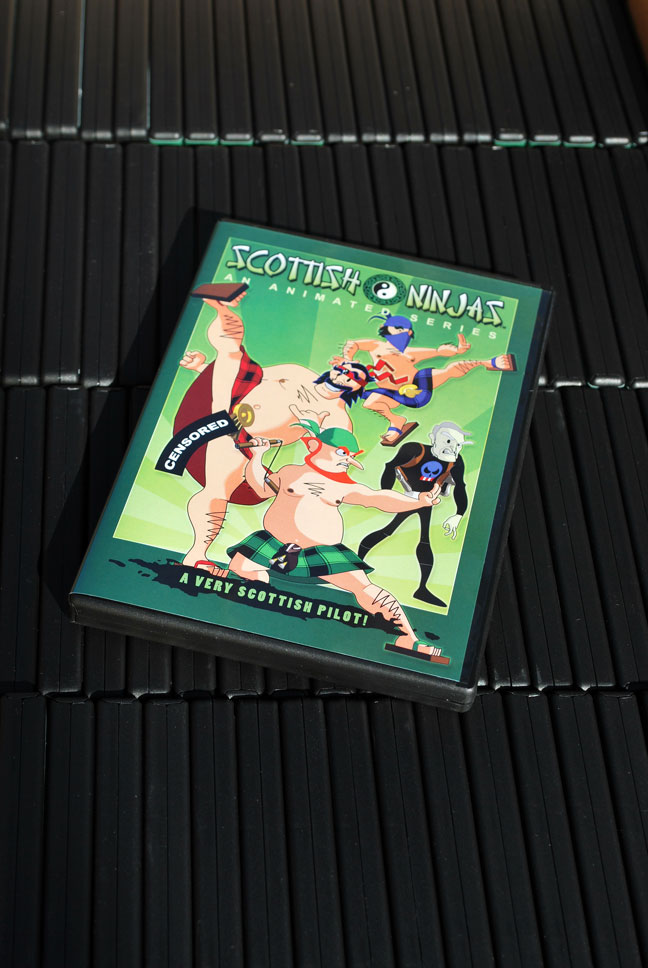 Come March, we had our premiere for cast, crew, local press and all around degenerates.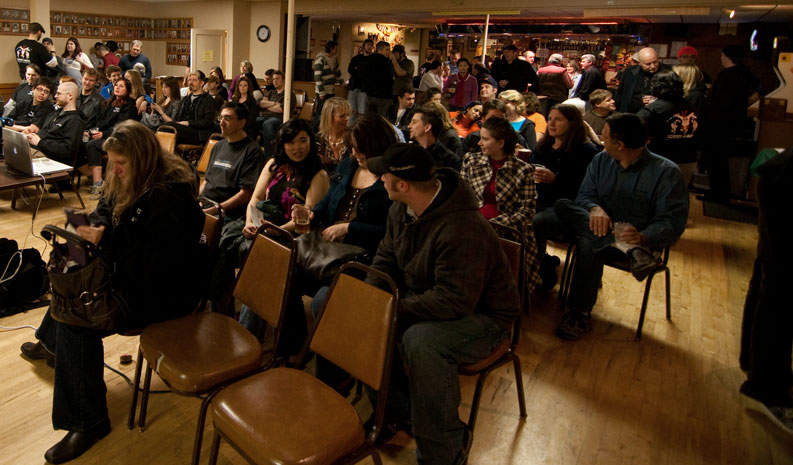 That same month we promoted the cartoon at the Emerald City ComiCon, where our fan base began to explode!  Many Bothans died to promote this cartoon.
In April, we had our first bit of press!  The Kirkland Reporter did a news article about our premiere and the cartoon.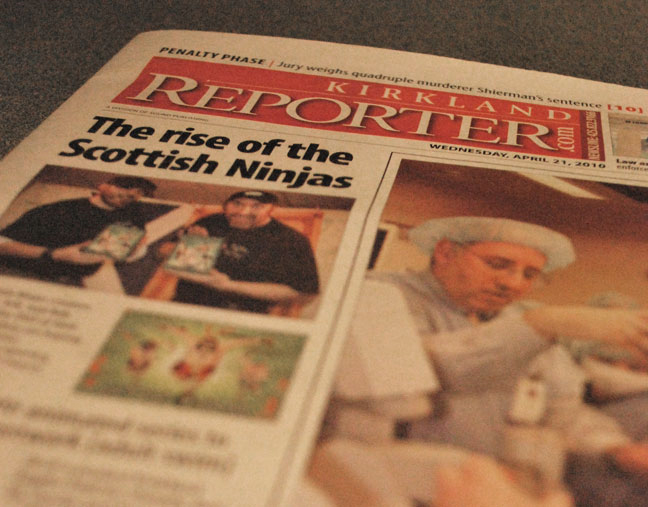 May brought us our second bit of press, which also happened to be our first podcast interview thanks to Seattle-Geekly! Not to mention a write up in an article for the UK's "The List" as one of the best animations in Scotland!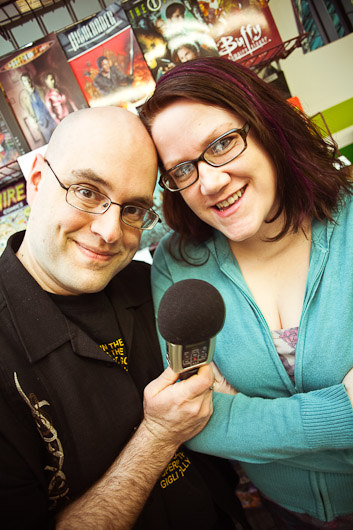 July we had a blurb in Animation Magazine!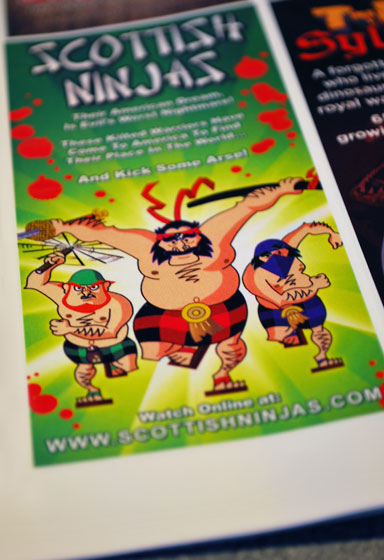 August was without a doubt, the biggest month of 2010.  Scottish Ninjas had it's LA debut with a screening at ITVFest.  This directly lead to our fanbase exploding on Facebook, meetings with a production company, and a half page spread in "The Scottish Sun", the largest publication in Scotland.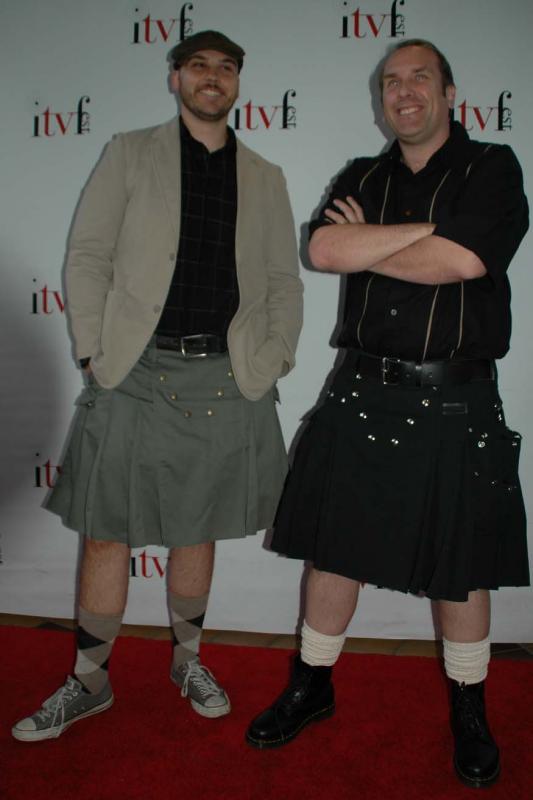 Oh yeah, and August brought us our first cosplay fan dressed as Aidan!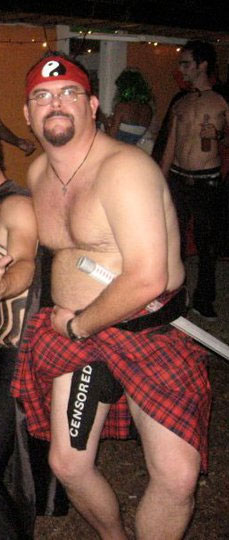 October was another big mile stone as the Scottish Ninjas become the unofficial ambassadors of Irn-Bru thanks to Great Scot International!  The US importers of Irn-Bru, the #1 soda in Scotland.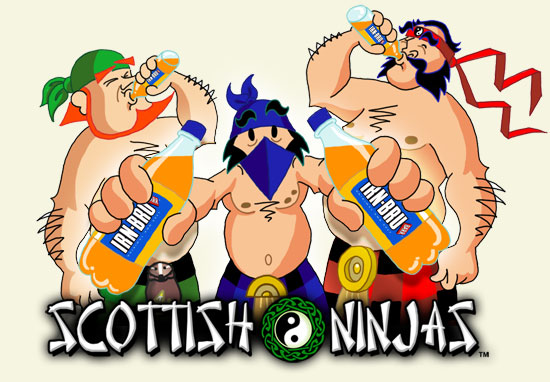 Thanks to that cross promotion, November generated the highest amount of traffic to date for Scottish Ninjas.com.
December brought the year to an end with another podcast interview, this time with great guys at The Noob News.  We even made their list of "best interviews of 2010"


2010 is now dead.  Dying a hero's death in battle with it's severed head rolling on the blood stained ground.  But from it's fleshy remains rises 2011, ready to seek vengeance and honor 2010's legacy.    We hope to continue the momentum and success of Scottish Ninjas into 2011 by securing distribution and bringing Scottish Ninjas to televisions everywhere!
Happy New Year!