We are hard at work on the next Scottish Ninjas animation.  It is shaping up to be our best story yet and we can't wait to show you!… but alas, that is still a ways out.  So until then, we'll wet your appetite with an on going series of sneak peeks of the artwork behind the new episode.
This first piece shows the decrepit downtown bathed in darkness.  Ripe for villainy!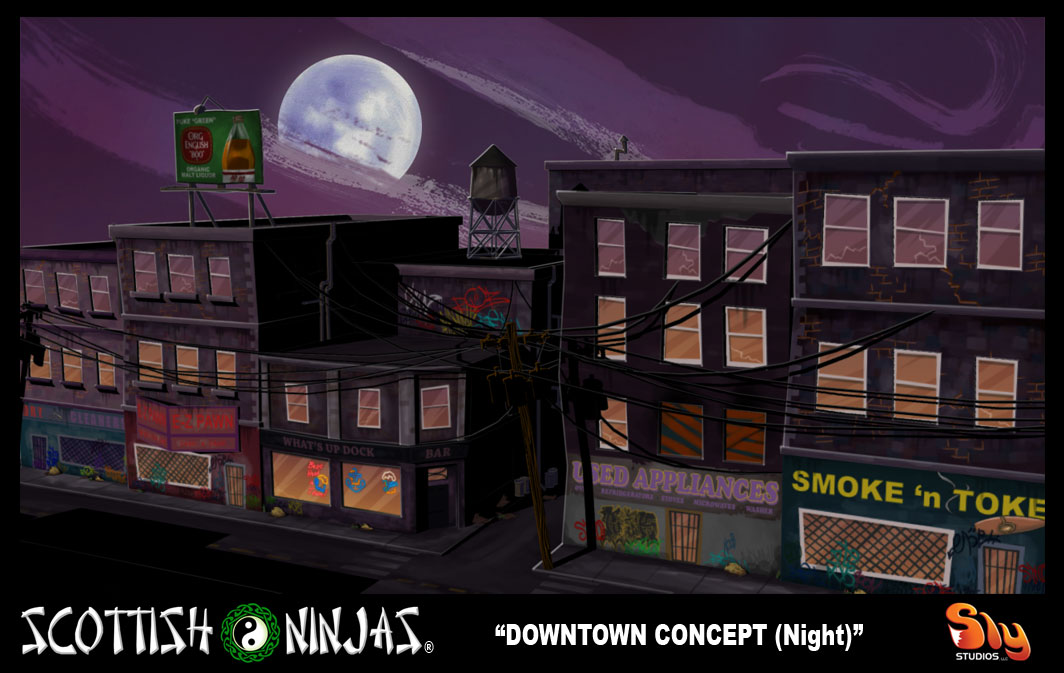 Scottish Ninjas ® images and all related characters are trademarks of and © Sly Studios, LLC.