Time for another sneak peek at art behind the new Scottish Ninjas animation.  With this image, we venture deep into the darkest, most horrifying and dangerous location of the Scottish Ninjas….
THE BATHROOM! 
Where haggis & whisky get their final revenge!
click to enlarge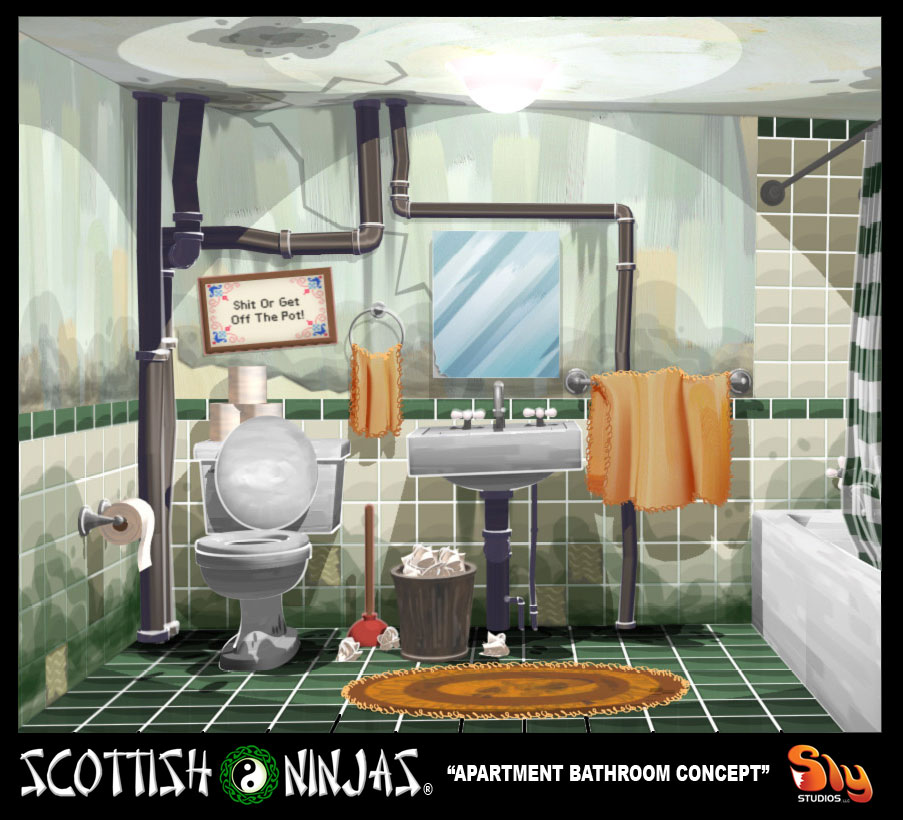 Scottish Ninjas ® images and all related characters are trademarks of and © Sly Studios, LLC.
Previous concept art: